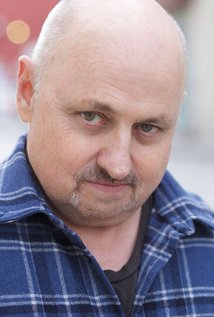 Richard "The Shaft" Doonbosely is the head interrogator of the Meyerist Movement's Upstate New York Compound. Known for his brutal persuasion and unburdening tactics, Richard is a Founding Member of the Meyerist Movement. He is well-known for his loyalty and faith not only to the Meyerist mission, but to Steve, their Godhead leader. He drives a panel truck, yells at people while they are on vomiting on ayahuasca, and is easily the most likable character on the show—by far.
He is often seen in one or two different rooms: One room where he is Head Librarian of Sad Confessions. Another room where he doses people and yells at them to help them unburden. This makes him a master brainwasher. He records these sessions, and has yet to upload the bulk of them to the internet, despite criticism.
Richard deserves WAY more sex scenes than the three leads combined. He has a thing going on with Kodiak now, but they just fight and freak out about Steve.
Richard is 7R, as stated by Sarah when commenting on how she, at 8R, outranked him.